Expert canine behaviourist reveals how 'Doggywobbles' – AKA dog anxiety – can affect a pet and how to overcome this.
Everyone gets anxious occasionally, and our four-legged friends are no different. The pandemic meant we spent significantly more time at home, which ultimately saw our dogs enjoying the company of their paw-rents all day, every day – what a life, eh! But now that the nation is broadly back into the swing of things, it's worth knowing how might this affect your beloved pet.
Anxiety can occur in many different forms including general anxiety, former rescue dog anxiety, illness-induced anxiety, and also separation anxiety.
Natural dog food brand Barking Heads' resident dog behaviourist and trainer Adem Fehmi offers the low-down on all things 'doggywobbles' – or separation anxiety in canines – from why it happens, to how to support your nervous pal.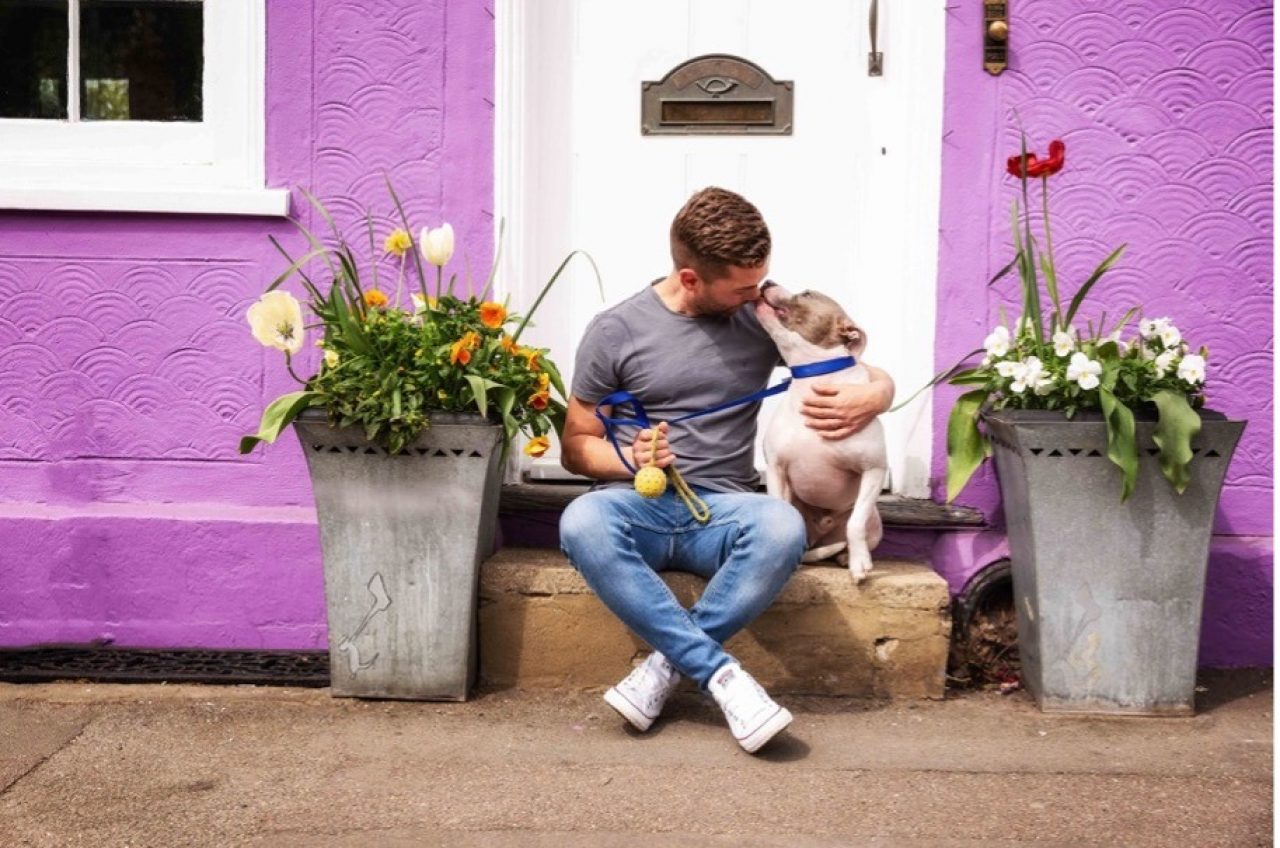 How do you know if your dog has separation anxiety?
There are several warning signs that I recommend watching out if you're worried about doggy anxiety in your pooch. The RSPCA shares that the most common symptoms of the 'doggywobbles' include:
Physical destruction of items in the home environment
Defecating or urinating
Howling or barking
Shaking or trembling
Repetitive behaviour
The easiest way to spot these is to monitor your dog when you are at home; the obvious signs could be them not wanting to let you out of their sight, needing to always be physically close to you and other family members, or sitting by a door or window waiting for you to come back.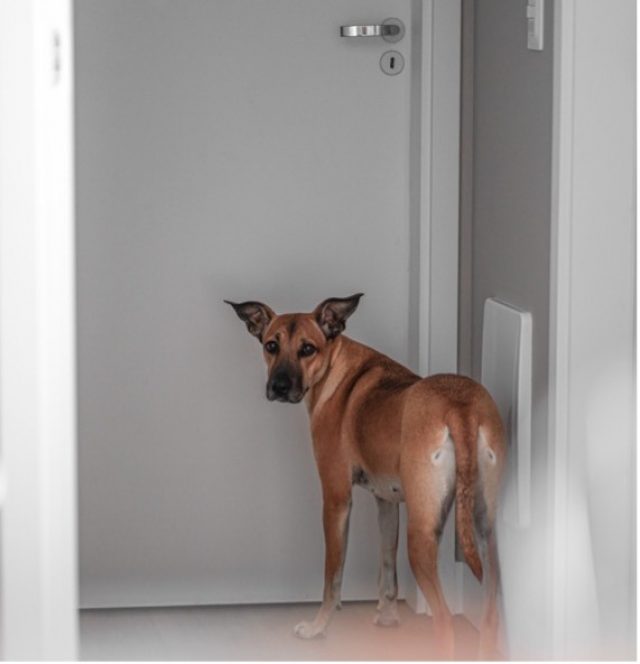 Why do dogs get separation anxiety?
There can be many reasons why your dog can develop separation anxiety and the underlying causes can be complex. However, the common factors include losing a family member or another pet, or a significant change in routine such as people going back into offices after so long at home.
A lack of sufficient exercise will also lead to dogs having extreme, excessive energy levels. So, if you're busy at work and have little time to exercise your dog, this could lead to the development of the 'doggywobbles'. Think about how we as humans often feel much calmer and can rest better after exercising. The same goes for your pooch!
How can I help my dog with separation anxiety?
Being away from our dogs when we think they have separation anxiety can be worrying, so here's my top tips with how to help:
1. Exercise your dog before leaving them.
Effectively exercising your dog will help drain some of your dog's energy, and they will more likely settle and rest after when you're out. Similar to the benefits exercise have on humans, exercise has a positive effect on the mental wellbeing of our dogs and help keep them calmer.
However, it's important to remember that long walks are not suitable for all breeds or ages. In addition, a lengthy stroll might not tire a very high energy dog if they have a lot of stamina. So, it is important to tailor your exercise sessions to your individual dog and their life stage.
Young puppies might benefit from exploring a new area of the garden for example, whilst a high energy adult dog may like to play fetch during their walk. An older dog may need more mental rather than physical stimulation due to aging joints and ailments such as arthritis. Games such as scatter feeding can be useful in this instance for some older dogs. Try to make exercise sessions fun for your dog!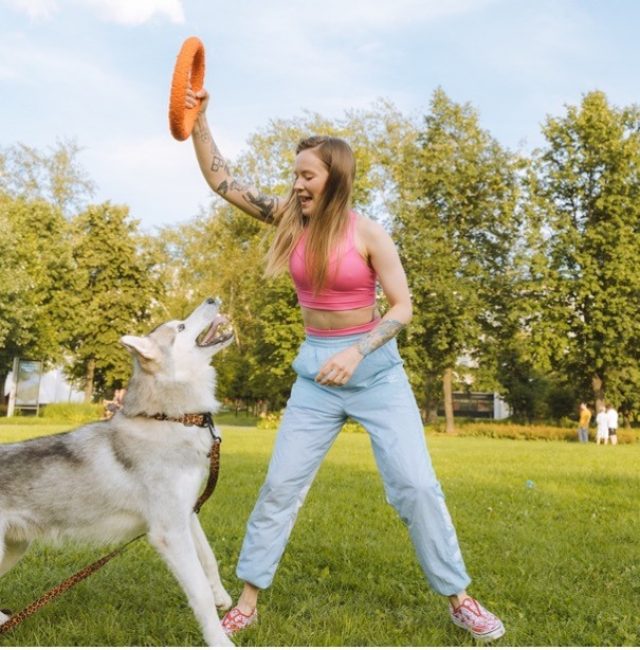 2. Give your dog something to do whilst alone.
The quicker your dog gets bored when left alone, the sooner they may start to feel anxious about you being away. Giving them an activity to do will keep their mind occupied and act as a positive reinforcer for being left alone, because they get to do something fun!
Food dispensing toys are perfect as an activity. Start with something easy so your dog's interest builds then, once they become an expert, you can up the challenge, so it takes them longer. For the expert 'gamer pup', you can even freeze some moist food in some types of rubber food dispensing toys to ensure they last a little longer.
3. Create a calm environment for your dog to relax in.
Playing classical or soft music can help your dog relax, just like us humans. I've found Classic FM to always be a winner! Music can also help drown out any external noises that might cause your dog to worry outside their comforting home.
4.Creating comfortable spaces.
I also recommend ensuring their designated bed area is an inviting space to entice them to keep calm and relaxed whilst you are away. This should be trained from a young age, that this is a safe space that is entirely theirs with all their favourite things there too. This is a great place to leave their toys or treats when you leave, to distract them from your departure.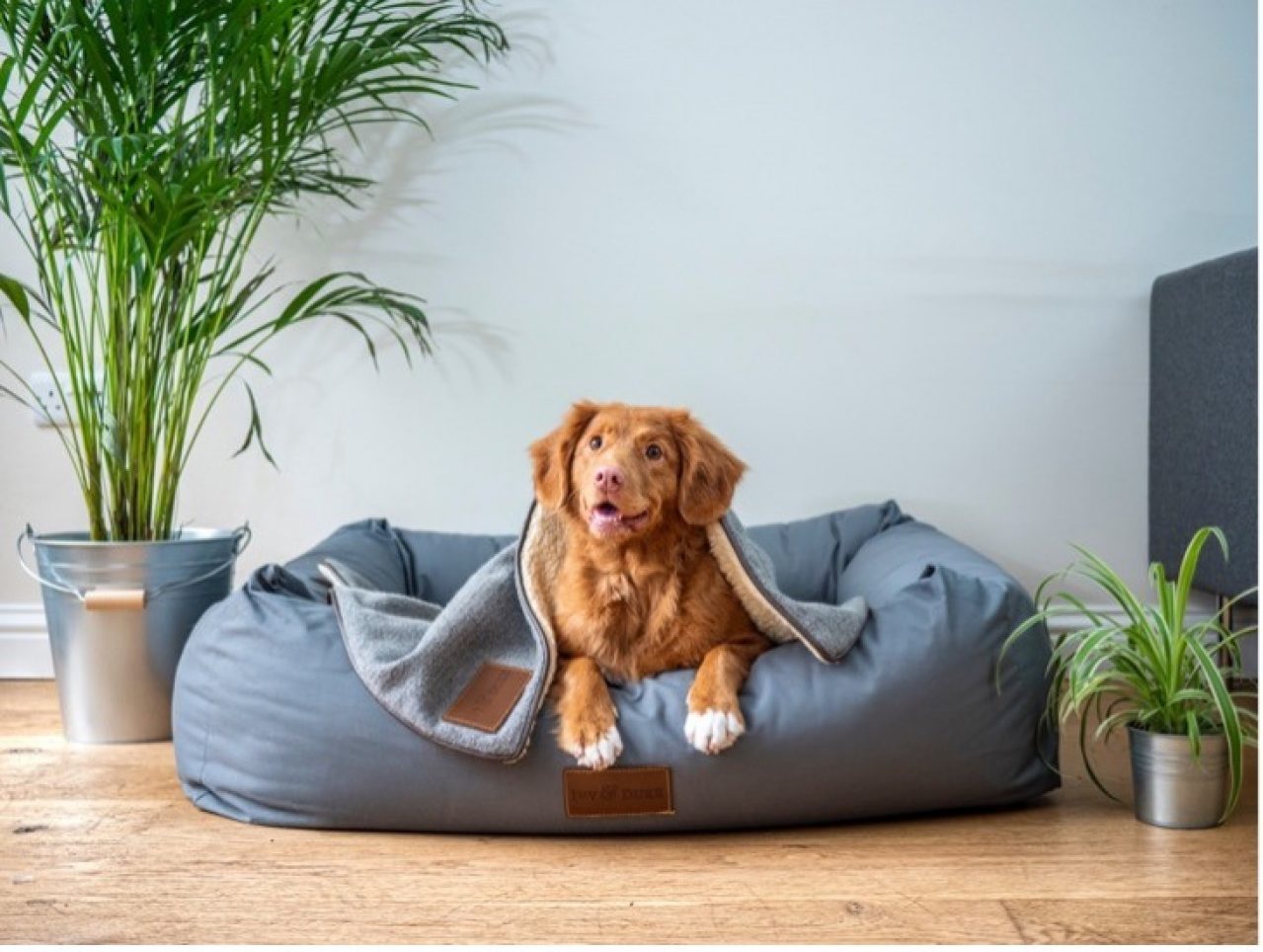 5. Be calm when returning to your dog.
Although it's tempting to make a huge fuss of our dogs when we return, this can make us leaving again a bigger deal than it necessarily needs to be. We want our dogs to learn that us coming and going throughout the day is normal and not to be looked forward to or feared.
6. Consider a dog sitter.
If you're away consistently for long periods of the day, another consideration is to hire a dog sitter to entertain whilst you're gone. Dogs can easily become susceptible to changes in scenery, so keeping them at home where they're comfortable with a regular sitter will calm them; rather than kennels which may cause further stress (if they're not used to this environment!).
The idea of choosing a dog sitter can seem daunting so download, fill in and share this paw-esome dog sitting guide – detailing their favourite strolls, treats, routine and more – to help them become the perfect part-time companion.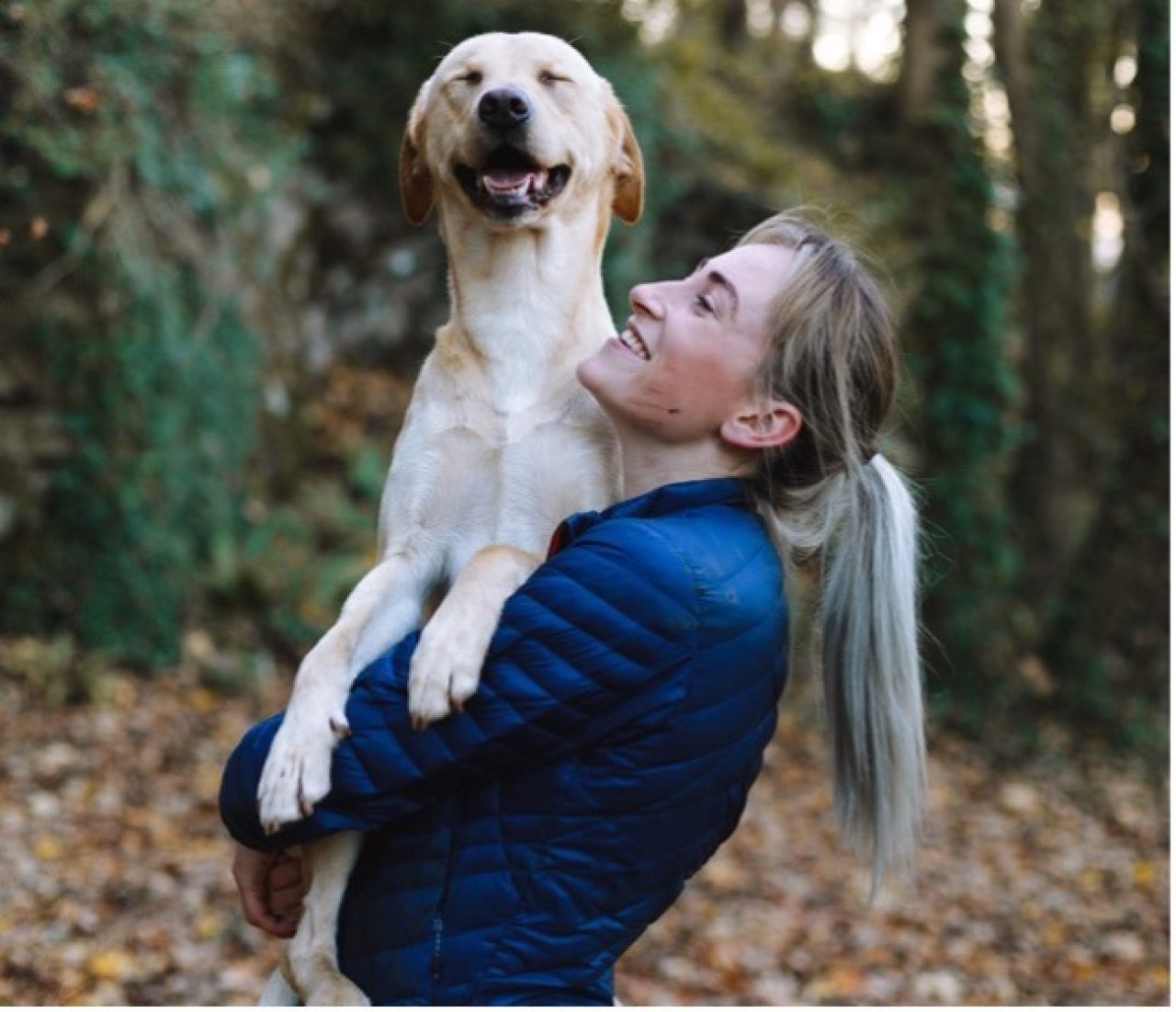 Whilst the idea of your dog having or developing separation anxiety can be scary, there are sure-fire ways to spot it, and plenty of steps you can take to reduce it. If they must be left alone, I hope this advice will help to ensure their tails keep wagging and enjoying life, even when you aren't around. If not, then try considering getting a behaviourist or trainer involved for further guidance.