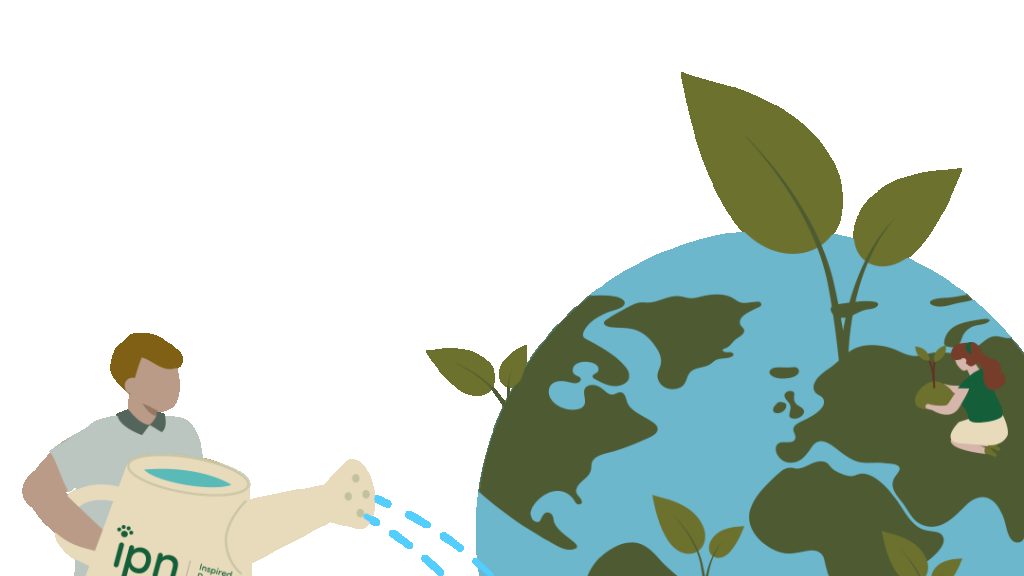 Inspired Pet Nutrition launches its 'Positive Pawprint Impact Report' on sustainability
Award-winning pet food manufacturer, Inspired Pet Nutrition (IPN), has taken the next steps with their eco-friendly agenda with the launch of its 'Positive Pawprint Impact Report'.
With a goal to become the nation's most sustainable and affordable home of pet nutrition brands, IPN's 'Positive Pawprint' report highlights the key achievements and vision of the business when it comes to giving back to the people, pets and planet that contribute to driving the company forward.
Sustainability has sat at the heart of the IPN brand since launch in 1923, with a commitment to locally sourced ingredients and considerate packaging choices. In 2008, following the launch of the Harrington's brand, IPN patented a compostable bag for the pet food.
Aside from their contributions within foods and packaging, IPN has gone that one step further – and now have 100% of their electricity coming from renewable sources. Alongside this, they also offset all of their employee's transport emissions. Because of this work, in November 2020, it was announced that they were the first major UK pet food supplier to achieve carbon negative status.
Its Miles for Meals programme, using fitness app Strava, also incentivises pet owners to exercise – translating miles walked into the donation of free meals to pets and charities in need. The initiative showcases IPN's dedication to mental and physical wellbeing of not only pets, but of owners too.
James Lawson, CEO of IPN, commented:
"Sustainability is an area that we're incredibly passionate about as a business. As the leading pet nutrition brand, we have a duty to work harder and faster and lead with genuine impactful initiatives. It's not until you see all our various initiatives in one report that you realise the extent of our commitment, and how hard the team works to support the future of our planet, our pets, and our people. This is by no means the end for us – we have a clear vision for what we wish to achieve, and it's become a clear part of our DNA."