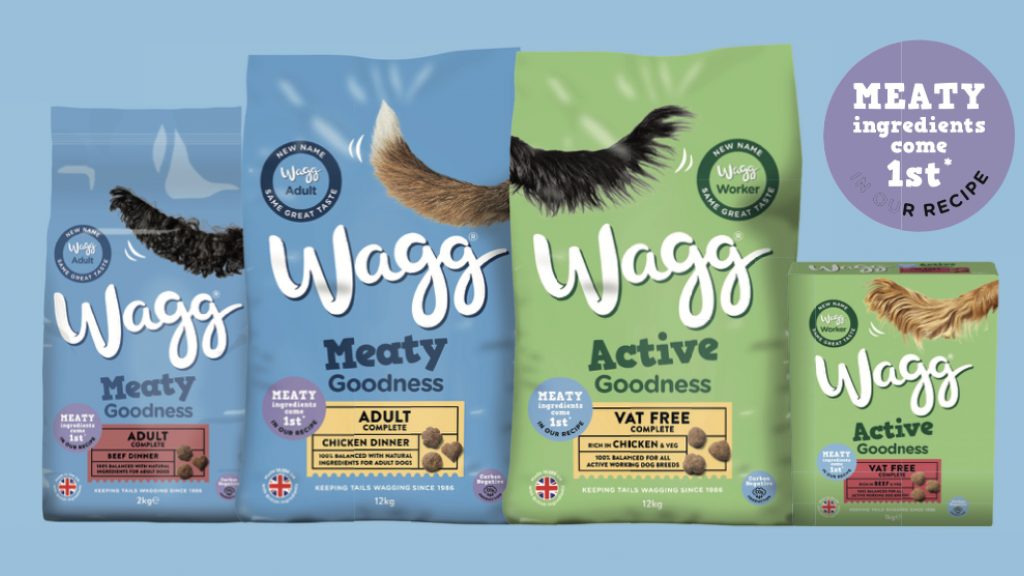 Tail 'Wagg'ing Success – Wagg Reports Significant Growth
Market performance data revealed by Inspired Pet Nutrition, has showcased the impressive growth of Wagg in the last fiscal year, with an increase in both online and in-store sales. Wagg is pound for pound the most nutritious dog food in UK supermarkets*, and this value for money proposition is really striking a chord in the current cost of living squeeze.
Wagg is one of the well-established and innovative brands that sit under the Inspired Pet Nutrition banner, and the consumer favourite has demonstrated its ability to delivery strong results in the market, despite difficult national circumstances.
Operating online, and in store for its extensive client base, Wagg has shown impressive market results, attaining the highest period on period growth across the pet food market. Thanks to Wagg's price match assurances, customers have been able to continue providing their pets with the best possible nutrition in the market, aligning with Inspired Pet Nutrition's ethos of looking after 'pets, people, and planet'.
Wagg boast impressive trading results on Amazon, showing growth ahead of the market rate, as well as demonstrating very strong sales in supermarkets. In Asda alone, Wagg has seen a +30% increase in value accompanied by +18% unit sales when compared with the first 4 months of the year.
As the nation faces a cost-of-living crisis, Wagg is continuing to rise above and adapt to suit the market, while keeping its customers as its priority by providing nutritional excellence which pet owners can rely on.
Commenting on the success of the Wagg range, Will Bushell, Head of Dog Marketing, at Inspired Pet Nutrition, said:
"It's great to see Wagg performing so well across all markets. At Inspired Pet Nutrition we pride ourselves on not only creating nutritional excellence but providing value to our customers. These latest figures show that we are continuing to grow, and the consumers are turning to Wagg to deliver the best possible nutrition for the price point. This is just the start of what I am sure will be a fantastic year for Wagg and all the Inspired Pet Nutrition brands."